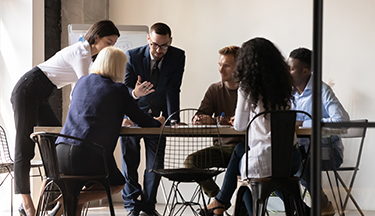 03 Aug

Why do many ERP Implementations Fail?

Let me share with you some of my practical experiences from my past dealings in taking over implementations that are in the "RISK" category. Risk defined as a project management term means any unexpected event that can affect a project whether good or bad.  There are hundreds of reasons an ERP Implementation can fail. In this article, I will high level this for you.

First- let's put the data out there regarding Implementations: 55% – 75% of attempted ERP implementations / Digital Transformations FAIL!

Here are a few of many of hundreds indicators to consider for your implementation.
Poor Execution of Business Process Review
First lets define Business Process Review known as BPR.  BPR is the process of discovering an organizations current business processes in order to have a clear understanding of which modules and how to configure them in the new ERP in order to conduct business without disruption. There are many visual tools that support this process, how the tools are used and the consultant that facilitates the BPR's make a difference to the output of results.
Some examples of poor execution of BPR is as follows.
Usually a BPR questionnaire is sent to the customer which allows the ERP software consultants to review prior to conducting the BPR sessions. I've witnessed customers fill out the questionnaire very poorly without putting all the possible business data/scenarios that consultants need to consider. The questionnaire provides direction on questions the ERP Software consultant will ask during the BPR sessions.
I have also seen CIO or IT Managers fill out the questionnaires in silo – This is a big red flag in the beginning of the project as questionnaires are to be completed by either departmental stakeholders or department leaders
During the BPR sessions  – I've noticed consultants let the module in the new ERP system determine the questions to ask the project team. Another red flag, as the consultants do not have a contrast in processes. A lot of times, I've seen customers not ask questions during BPR as they perceived the BPR to be all new ERP focus instead discussing their current processes. I've even had customers ask after BPR sessions are completed "when will I be able to discuss my current departments processes? Big fail
Output of BPR – I've seen consultants have canned outputs as BPR deliverables. Deliverables are in the form of a powerpoint, visio process maps, excel to name a few. The quality of these deliverables are important as customer resources to make decisions on processes that may need to be changed. I've seen poor process mapping analysis which leads to not fully understanding software requirements/functionalities to accommodate business requirements.

 Project Resources (Customer Team)
Having the right project resources are essential for carrying out a successful implementation. Having the wrong people at your side, can impede or delay your implementation. A company may have subject matter experts at their side for a project, but are they the right people for that project?
Here are a few examples of what I've seen in customer project resources:
Lack of availability; I've seen many organizations assign core team members to be involved in the implementation while still carrying out their fulltime job. Companies need to dedicate individuals to the project. This should not be taken lightly as process knowledge transfer will suffer.

Another impact is shuffling agendas and the rest of the teams sessions to accommodate available schedules. I recommend to set agendas at least a month out and have calendar invites for the duration of the project out months in advance. The invites should be looked at as "black out" dates for the core team members.

Team members can't think outside of the box

The challenge with this is that ERP consultants will recommend functionality of the ERP over and over, but if the team member cannot see themselves using it then the sessions start heading into conversations on customizing the ERP. This in turn adds more time to the project.

Having someone

on your

team

who is not open to any new ideas and is stuck in the old ways can hold you back

, what you need are forward thinkers and people who are open to new ideas.  
       3.Data
Legacy data is everything for an organization, and making sure existing data in current platform(s) being migrated to the new system seamlessly is crucial to maintain customer service levels let alone keeping your entire supply chain connected. 
First we need to define data types –
Static data – Examples are customer master, part master, and vendor master records. The static data should only be entered once and retrieved when creating transactional records.
Dynamic data – Dynamic data is a subset of Static data-  Think of static data as your header information for a transaction and the dynamic data is the line detail for such a transaction.
So what are examples of importing data incorrectly during an ERP implementation? 
Importing your vendor records and missing vendor payment terms
This will only add manual processes to the accounts payable department when entering vendor invoices
Terms should be global for the vendor at your vendor master from day one and allow accounts payable to pay against discount days and terms discount (manage cashflow)
Missing vendor payment types….
I've witnessed an implementation that planned on updating payment terms adhoc.

Upon receipt of a vendor invoice the accounts payable department planned on going into the vendor record and update the terms while working off an excel spreadsheet from the legacy system.
Importing customer records and missing customer credit terms
Same as for vendor, but this is major screw up if done wrong.

This can impact aging terms (also known as cash flow) for the accounts receivable and possible impact commissions being paid out to your sales reps.
Of course any implementation consultant will say that on go-live weekend you should confirm payables and receivables are like-like from the legacy system to the new system. Agreed, this will work for the conversion of the books on go-live weekend, but on day one of go-live if the master static data is not defaulting you will lose all integrity in processes and accounting – let alone completely have inefficiencies in departments.
The customer at this implementation completely missed aligning people, systems, and process.
Choosing the right implementation methodology is what it all comes down to, and that goes hand in hand with choosing the right independent consultant for your company. You need someone who can develop an effective and clear implementation plan designed specifically for your organization's project. I encourage you to search our other blogs to discover areas to look for in order to have an successful implementation.
For more information about how Scaled Solutions Group can assist you with your ERP Implementation or Digital Transformation, give us a call at (866) 957-8419 or visit us at www.Get-Scaled.com